Free, accessible, & shareable design guide for everyone, to make your work from visible to visible with Wow moments.
#DESIGNFOREVERYONE – A collaborative project by Creative Crew for the "how-to" & "must-have" design matters sharing to everyone who is looking for more Wow moments & Joy in their everyday designs.
The digital version will be updated for free and forever.


Bookmark it to keep posted with new tricks.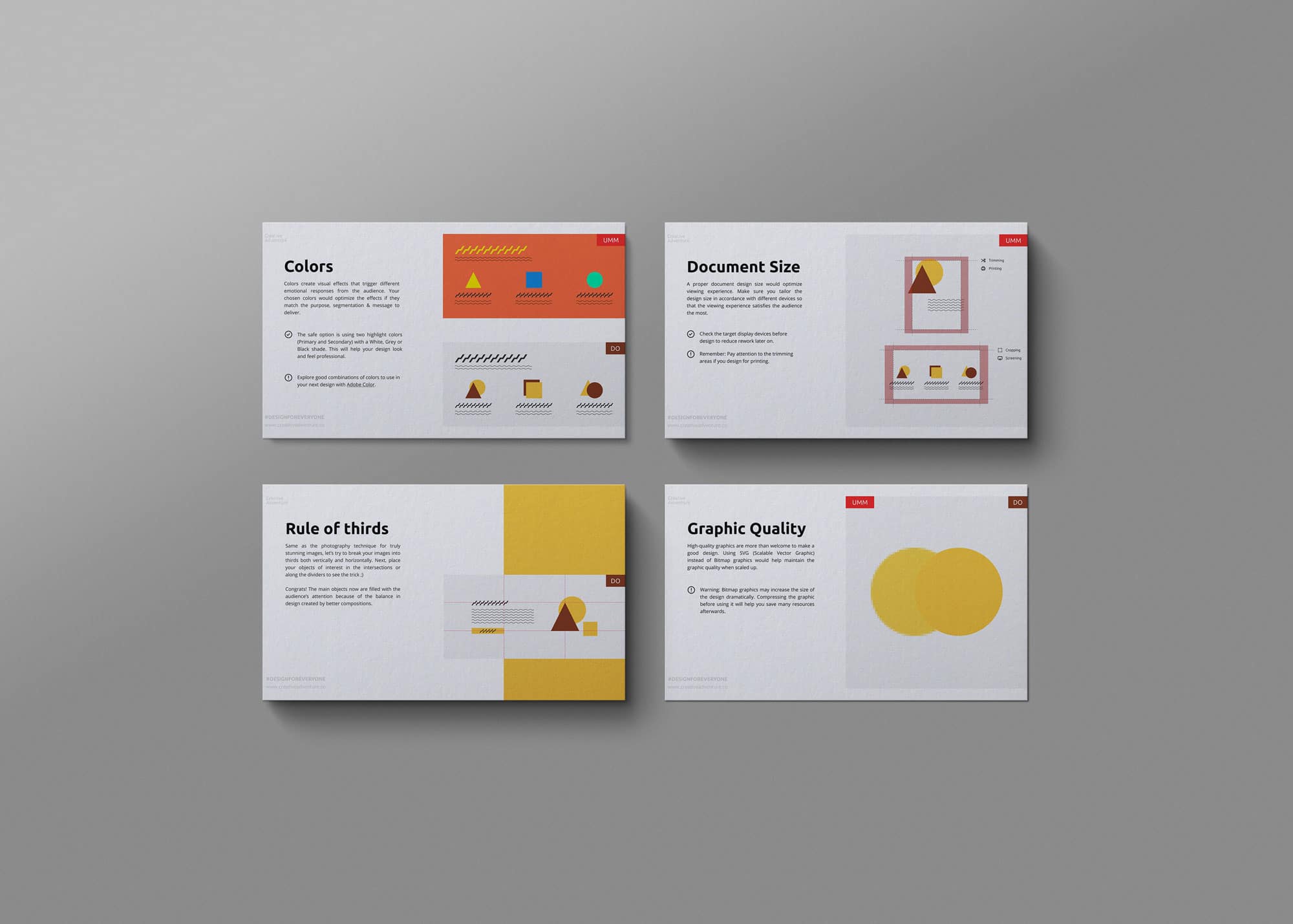 #DESIGNFOREVERYONE – A series of tips and tricks for visual languages.

A pie for results wow overnight!
"Designpedia" Flashcard.
Want to spread ideas & get inspired every day at work? At home is even nicer 😉 Worldwide shipping of the "Designpedia" Flashcard is ready to be beautifully placed on your desk.
Shop the "Designpedia"!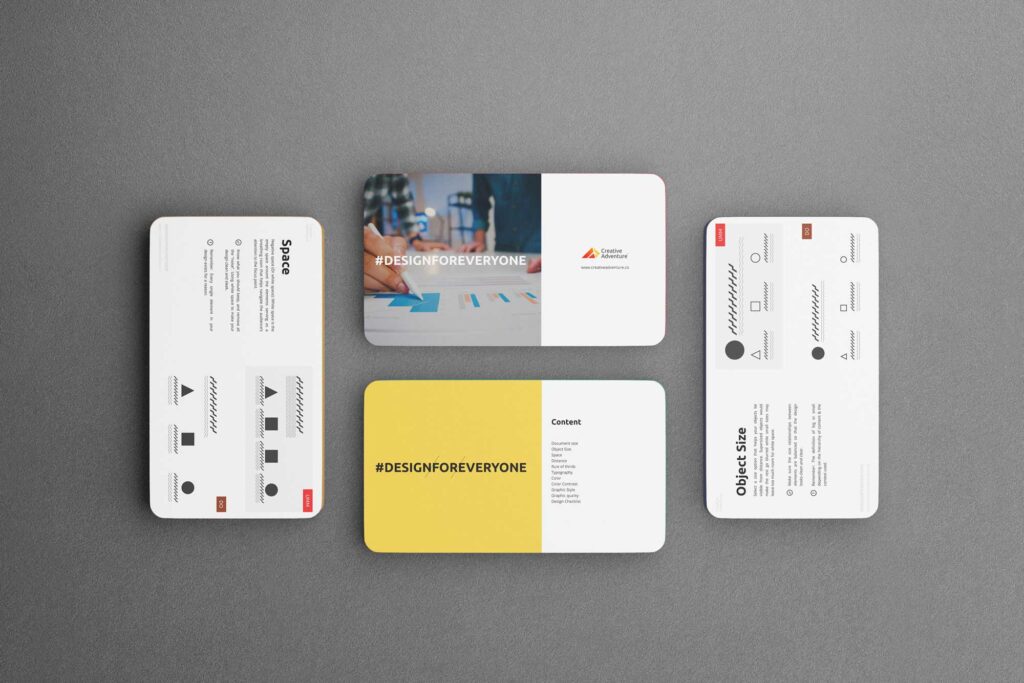 #DESIGNFOREVERYONE has inspired many people to design with joy by the impacts they make.

And we love it so much.

Drop us your ideas or feedback to make this cheatsheet from good to great!
We track all the changes to keep you up-to-date with what's new!
August 2021: Released the First version of #DESIGNFOREVERYONE